In partnership with the Catholic Media Network (CMN) and Mary the Queen Parish (MTQP) of Novaliches Diocese, the "In Defense of Truth" or IDT webinar 1.0 live broadcasts on October 5, 2022 from 5 pm to 8 pm Manila time.
IDT 1.0 covered the theme "Combating Falsehood in Media and Bearing Witness to Truth" exploring how diabolical evil is subliminally presented in today's media.
Author and public speaker Father Jose Francisco Syquia cited related experiences from his decades-long work in exorcism.
The director of the Archdiocese of Manila Office of Exorcism (AMOE) showed how evil is packed in mediated messages seeking to corrupt consciousness, and open the possibility of diabolical oppression and possession.
Meanwhile, moral theologian Fr Rodel C. Aligan from the Order of Preachers (OP) is offered guidelines aimed at protecting audiences from subtle enemy suggestions that can alter spiritual values and people's connection with God.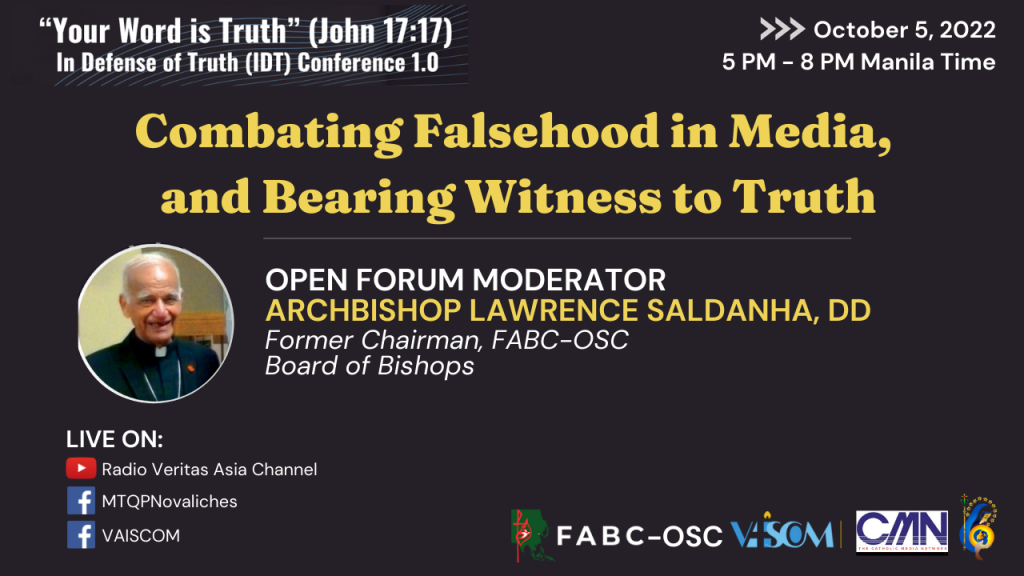 After the talks, Archbishop Lawrence Saldaha, who used to be the head of the FABC-OSC Board of Bishops, will chair the open forum while Professor Mary Erika Bolanos, Principal of the UST Senior High School, hosted the three-hour event while Dr. Mary Erika N. Bolanos, Senior High School Principal Pontifical and Royal University of Santo Tomas (UST) acted as moderator.
A yearly event
The "Truth and Discipleship" forum last July 2 gave impetus to the recent launching of a webinar series that will champion the cause of truth in Church ministries.
The "In Defense of Truth" or IDT webinar is now set as a yearly event under the auspices of FABC-Office of Social Communication and its training arm, Veritas Asia Institute of Social Communication or VAISCOM.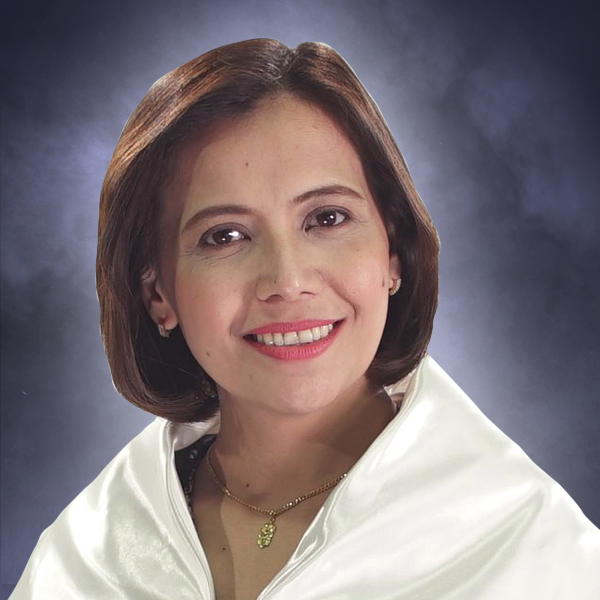 IDT 1.0 was broadcasted live via the YouTube channel of Radio Veritas Asia (youtube.com/c/RadioVeritasAsia), the Facebook page of VAISCOM (VAISCOM), and the Facebook page of Mary the Queen Parish of Novaliches Diocese (Mary The Queen Parish – Diocese of Novaliches).
Inquiries may be sent to FABC-OSC secretariat at [email protected]