MIRIFICA.NET – The handover of the position of Chairperson of the Social Communication Commission of the Bishops' Conference took place modestly at Wisma Bishop, Jalan Kemiri, Menteng, Central Jakarta, Wednesday (30/11/2022).
Bishop of Manokwari-Sorong Monsignor Hilarion Datus Lega handed over the Service Work as Chairman of the Social Communication Commission to Monsignor Kornelius Sipayung OFM.Cap, Archbishop of Medan, who was elected at the Synodal Assembly of Indonesian Bishops in Bandung, 14-18 November.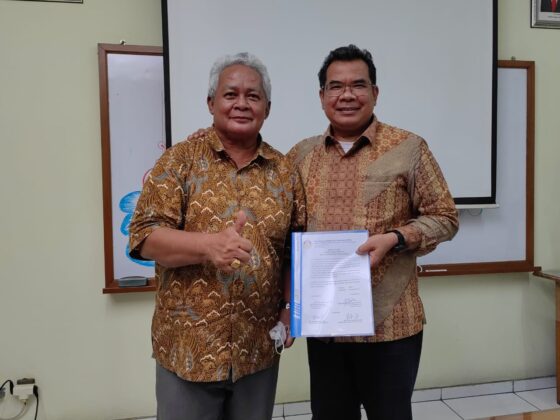 Present at the event, Secretary of the KWI Komsos Commission, Rm. Steven Lalu, along with some members of the board of commissioners of the social communication commission: Fr. Semuel Sirampun, Rm. Noegroho Agung Pr, Puspitasari, Gabriel Abdi Susanto, RBE Agung Nugroho, Stefani Ira.
In his remarks, Mgr Datus Lega felt grateful and grateful for carrying out this long task because since he was still a priest he had worked within the Indonesian Bishops' Conference, both at the social communication commission (Komsos) and the Social Economic Development Commission (PSE) and the LPPS as Director. Practically, he has been working at KWI for more than 20 years. Mgr. Datus expressed his gratitude to the secretaries and staff at the Office, who had helped him, Members of the KWI Komsos Governing Body, Diocese Komsos chairs, Parish Komsos Komsos and Komsos volunteers scattered throughout Indonesia. "All of your works are truly extraordinary in the field of Social Communication".
Next Mgr. Datus welcomed the election of Mgr. Cornelius Sipayung with great joy, while hoping to be with Mgr. Kornel, Komsos will be more advanced and carry out the reporting function better.
After not serving as Chair of the Social Communications Commission, Bishop Datus was entrusted with new assignments, becoming a member of the Monetary Council and Chair of the Inter-Diocesan Solidarity Fund (DSAK) in the KWI Functional Structure for the 2022-2025 period.
Meanwhile, Bishop Cornelius, after receiving the assignment which was symbolized by the submission of folders and shirts bearing the words "Komsos", in his speech expressed his gratitude to Mgr. Datus and expressed his hope that together they could make Komsos a messenger of the good news to remote areas.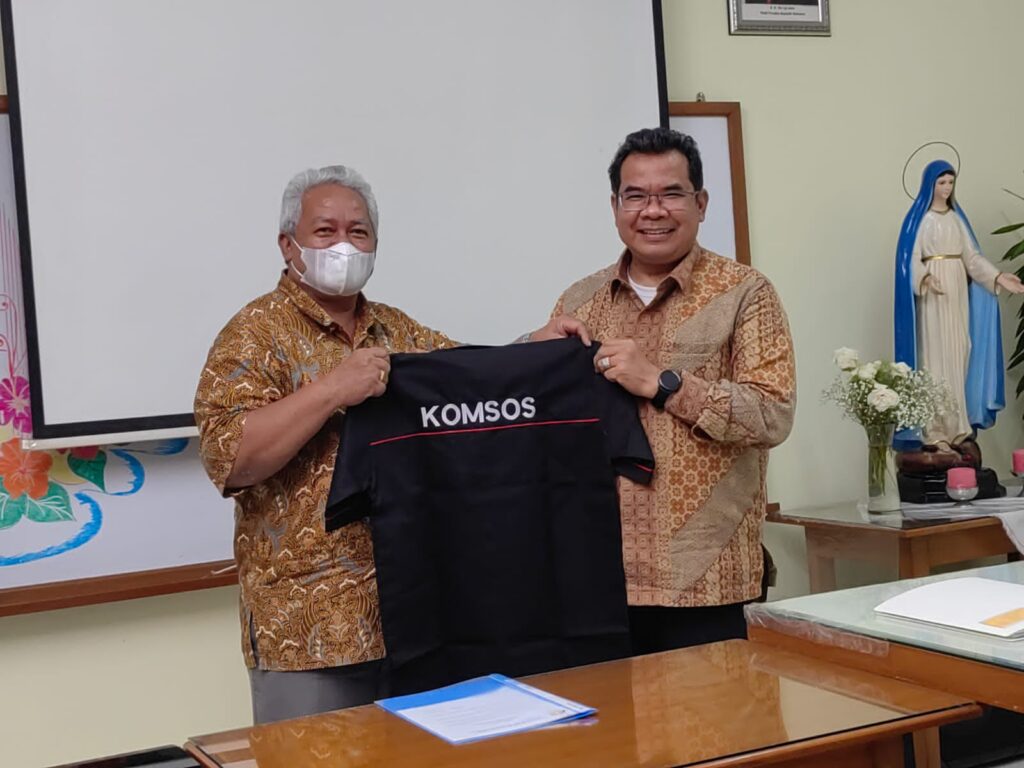 Originally published at https://www.mirifica.net/serah-terima-jabatan-ketua-komisi-komunikasi-sosial-berlangsung-sederhana/